Extra-Curricular Clubs

Year 7 pupils got the chance to sign up to a variety of extra-curricular clubs at their Extra-Curricular Fair.
There were too many clubs to list but there was something for everyone, including Textiles, History, Equalities Club, Philosophy, Performing Arts, Eco-Club, Sports Club, Film Club and more.
Head of Extra-Curricular Mrs Pagliuca said: "Pupils got the chance to talk to older pupils about the clubs and we asked them to select three. They will be checked regularly to see if they are attending and enjoying the clubs. It was great to see their enthusiasm."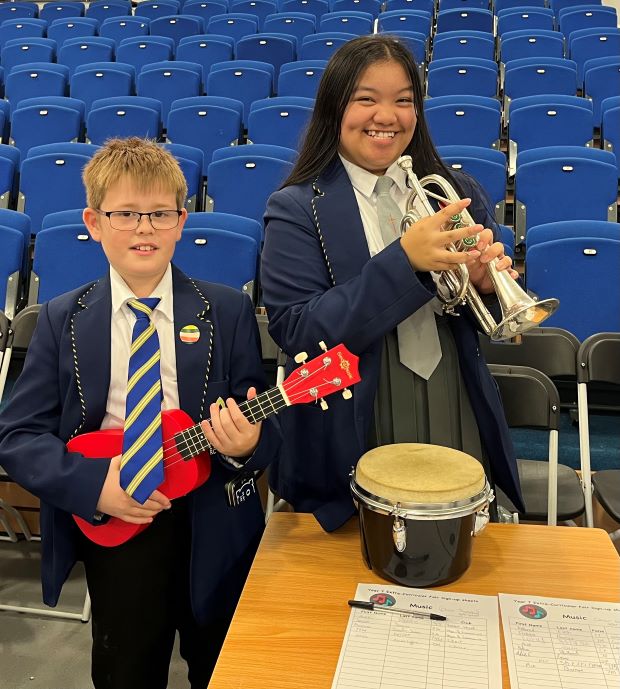 Freddie said: "I joined the Textile and Book Club. I have always wanted to make little teddies!"
Amelia said: "I joined Performing Arts, Book Club and Crochet Club, probably things I do at home and out of school."
Caerylle said: "I joined the Choir because I enjoy music and am very passionate about it."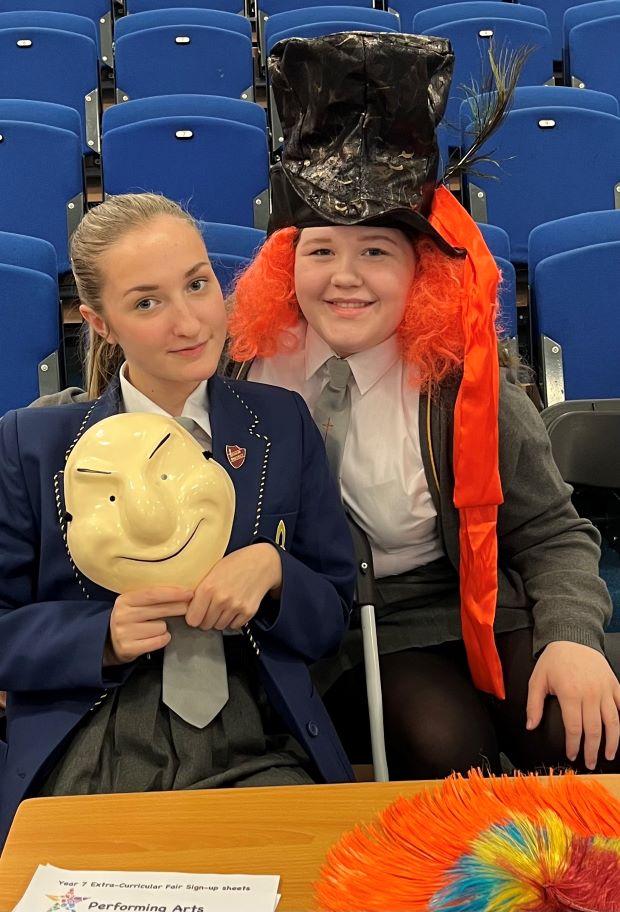 Lucy and Eve are going to be extremely busy.
"We both joined Textiles, Drama, Equalities, Art and Dance Club and we are looking forward on Friday to Cheerleading!"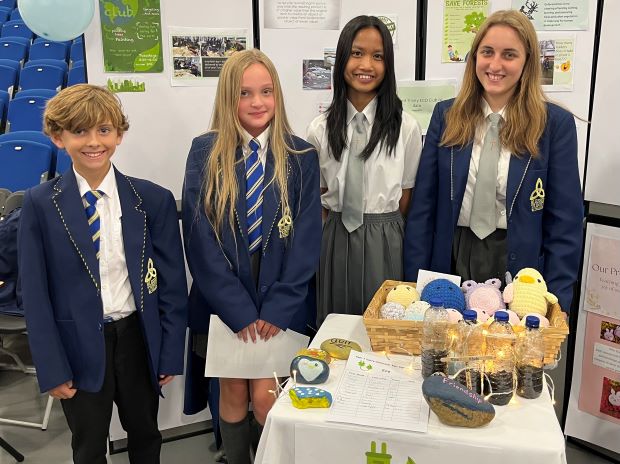 Nathaniel will also have a packed school week.
"I joined Music, Chess, Gym, Equalities, Careers and Basketball - I picked them as they are fun. I will enjoy them even if I am busy!"