Remembrance

Blessed Trinity held a poignant 'Afternoon of Remembrance' with cadets, current service personnel and veterans enjoying entertainment, coffee and cakes.
The event was organised by Curriculum Leader of Performing Arts Mrs Pagliuca and the school hopes to make it an annual event.
The choir performed wartime songs such as 'Pack Up Your Troubles,' 'It's a Long Way to Tipperary', 'White Cliffs of Dover' and 'We'll Meet Again."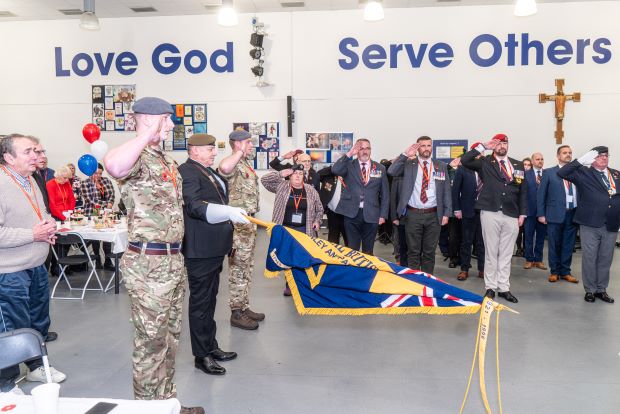 The school band played a number of wartime songs while Music Teacher Mr Snowden performed the Last Post.
Head teacher Mrs Williams said: "It was a fantastic event which brought a tear to my eye. It was extremely moving. I am very proud of everyone who attended and performed at our 'Afternoon of Remembrance."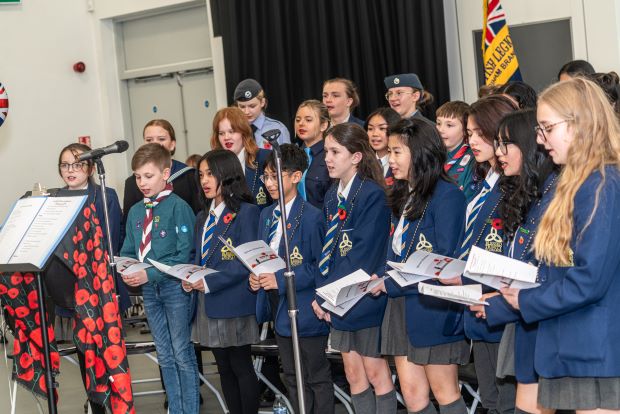 Mrs Pagliuca said: "At Blessed Trinity we value the importance of teaching the pupils about remembrance and keeping the tradition alive.
"As an educator we know it's more important than just wearing a poppy and so our pupils mixed with the service men and women to really understand the stories behind the poppy.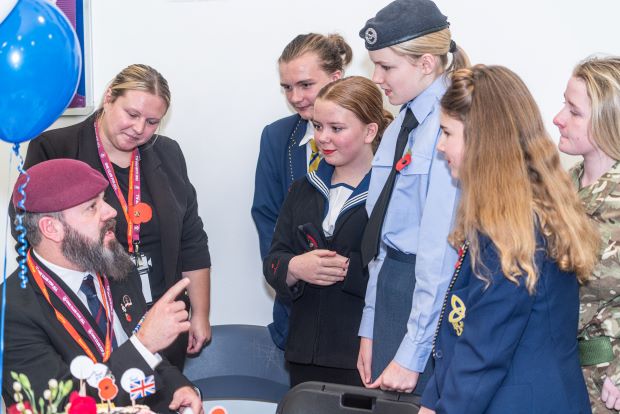 "All the people who visited are now part of our school community and we hope to make this an annual event."
Poems by Wilfred Owen were read out by senior prefects Lily and Head Boy Wayes.
Des Wrest, Chairperson of the Royal British Legion Burnley and Padiham Branch, said: "It's been brilliant.
"This was the first time the school has held this event and I am looking forward to coming back in many years to come.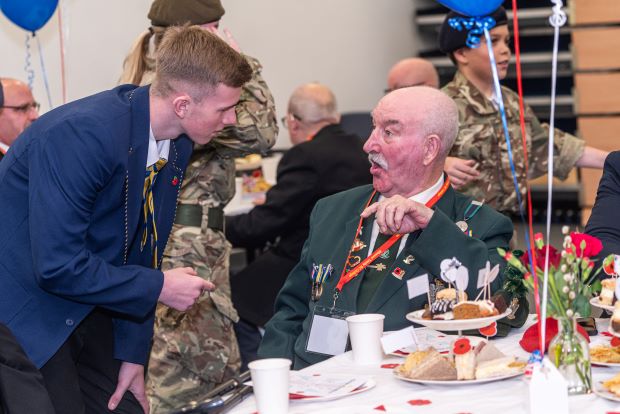 "It's important to involve young people in events such as this and recognise the sacrifices which were made."
Head Girl Samantha, who was part of the choir, said: "It's been a very moving event. Learning all the songs from wartime was educational. It showed how optimistic the soldiers were despite the danger. It opened my eyes to everything they have done for us. It was good to talk to veterans in person about their lives too."