Faith Life
Our Mission
We are proud to provide a Catholic education for all our young people. Recognising each child is a child of God, helps us to ensure that we always strive to provide nothing but the best for each of our pupils.
Our Catholic faith influences all the work of the college as we endeavour to follow the Gospel values of love, justice and concern for others.
Rooted in God's word, our school mission to "Love God, Serve Others, Work Hard, Value All", is known, lived and witnessed to throughout the school.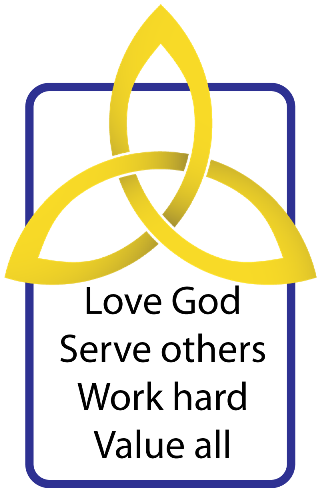 All pupils admitted are expected to take a full and active part in the religious life and the R.E. Curriculum of the college.